Dear guests, dear OMs!
It is my great pleasure to welcome you to yours and ours 21. ZAGREB RADIO FEST which will be held on 07./08. June 2019. in Zagreb, on Lake Jarun.
We thank you for your loyalty and the support you gave us with the organization and execution of the last twenty events. The understanding of the City of Zagreb and our partners we have been cooperating with on equipping the fair for years, have allowed us to organize the scheduled activities within the scope of available means.
Former exhibitors fully supported us and many of our radio amateurs helped us organize this year's ZAGREB RADIO FEST.
We have received applications for this year's ZAGREB RADIO FEST from the national associations of neighbouring countries, which have previously also participated at ZAGREB RADIO FEST, as well as those of all former domestic and foreign companies planned to exhibit the devices and equipment intended for radio amateurs.
This year's fair has a festive character as we celebrate 95 years of radio club "ZAGREB" and 70 years of amateur radio in the Republic of Croatia.
There will also be informal mingling of amateur groups and associations, of course accompanied by lavish food and beverage offer.
Apart from the above, I'm looking forward to us all gathering in huge numbers and spending pleasant moments together at yours and ours ZAGREB RADIO FEST.
 Welcome to the 21. Zagreb Radio Fest!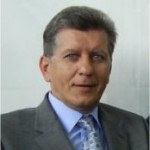 Boris Vrbanović, 9A2JY
Fair Director